You Don't Have To Rely On Getting Members!
You Can Fill Your Own SITE with
Quality Content In Minutes
WITHOUT HAVING TO WRITE A SINGLE WORD YOURSELF...EVER!
Here's how simple it is to add posts to your Covert Social Press site - you don't even have to enter the WP-admin area!
By the way your members will be bookmarking and submitting links in exactly the same way.
Find an article or post you want to bookmark.
Find an article or post you want to bookmark.
Click on "Submit a Link" - and either use the link box or the nifty bookmarking applet you can drag to your browser's toolbar!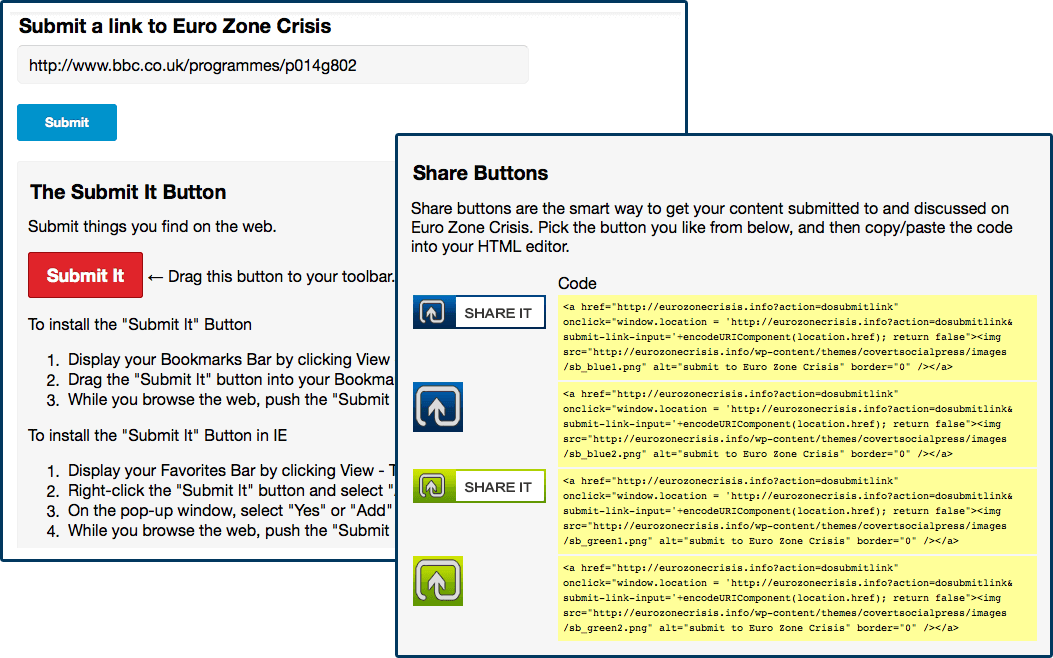 Cand a page that looks like this.
The title and description is automatically grabbed from the source site
All you have to do is to choose your category, add a few tags and select an image from the source site...
Then you hit submit... and in less than 10 seconds you have a brand new post on your blog!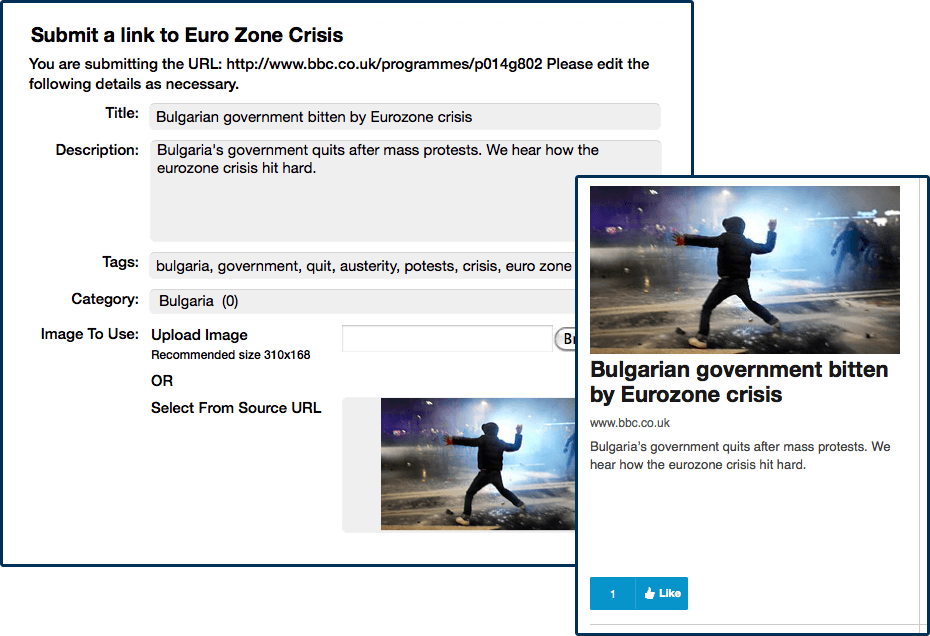 But... what about duplicate content?
First of all let me drive a big fat stake right through the heart of this myth. Google's duplicate content penalty is just that... a myth!
Now there is a duplicate content penalty - but it only relates to having the same content twice or more on the SAME site. Google does not like that, because it was one of the old dodgy SEO tricks - spin and rewrite the same article multiple times to build more pages on the same domain.
However Google has no problem with the same content being on multiple different sites. If Google penalized duplicate content none of the article directories, social bookmarking sites etc. would ever rank in Google... But they do, and they usually rank very high.
The key is to curate content - and that is exactly what you and your members will be doing with Covert Social Press...
... And This Is Content Curation On Steroids
Think of it as being the curator of a museum. You collect valuable and interesting content that other people have produced.
You sort them, verify them and display them neatly for the public. Thus performing a service, making it easier for people to find what they want.
If you have a good content curation site like Covert Social Press, with carefully picked quality content... Google will realize that you are helping their search customer find what they are looking for and they will reward you for it.
I wasn't kidding when I said you could do this without ever writing a single post yourself!
But the Covert Social Press theme also gives you the option to write your own posts and pages like you normally would in WordPress.
You can build a site entirely with curated content... Or do any mix of your own posts and curated content you like!
When you have some posts on your new site the real magic starts, and...